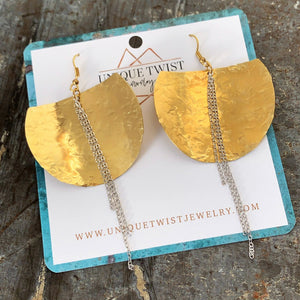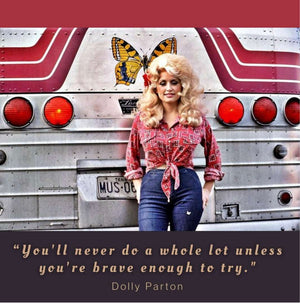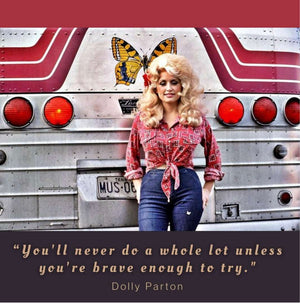 The "Dolly" Earrings
I'm honor of Dolly Parton. 
Show off these beauties and you'll charm the dew right off a honeysuckle! 

Born in 1946, in a one-room cabin in Tennessee, Dolly Parton is one of the most famous entertainers of all time, not to mention singer, songwriter, multi-instrumentalist, actress, author, businesswoman, humanitarian...damn! Though she is often well-known for her "9 to 5" mega hit Dolly has composed over 3,000 songs, yep THREE THOUSAND!

So the next time you 'tumble outta bed and stumble to the kitchen' put on these girls and grab your ambition. Then light up that zoom call. 
Hand stamped brass earrings with brass chain on a brass earring hook with a silicone back.