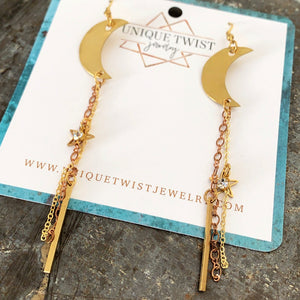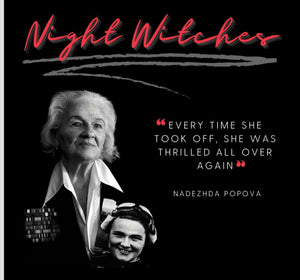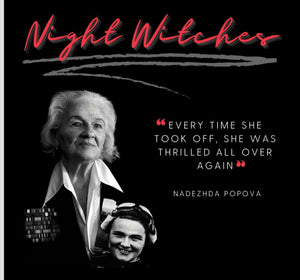 The "Nadezhda" Earrings
In honor of Nadezhda Popova.
Nadezhda Popova, commander of the 46th Taman Gaurds Night Bomber Regiment, was awarded the title "Hero of the Soviet Union" in 1945 for completing 737 night bombings during World War 2. 

Her regiment flew combat sorties exclusively at night and was called "Nachthexen" (Night Witches) by the Germans "because the whooshing noise their plywood and canvas airplanes made reminded the Germans of the sound of a witch's broomstick." 

Handmade brass earrings with brass hooks and a silicone back.